Pronmagic Simulator Silicone Doll Liz's Leg Model
Pronmagic Dolls™ are the most respected and award-winning sex doll brand. Pronmagic lifelike sex dolls are known for their incredible bodies and extremely detailed designs from head to toe. This doll will provide you with a sexual experience like no other.
Fast and free shipping from the USA, 100% confidential!
This super masturbator is the most realistic ass you've ever fucked, weighing in at over 40 pounds. With soft fender meat wrapped around and massaging your cock, this plush piece of pussy feels better than the real thing!
Key Features:
Made from TPE material. Feels like real human skin
Steel skeleton with movable joints
Easy to keep clean
All openings feel exactly like a real woman.
 Material: Made of Thermoplastic Elastomer (TPE). Inside the dolls has Build in Metal Skeleton.
Product size: 59*32*23cm
Manufacturing and Shipping:
Unless customized by you, the doll you purchase will be 100% the same as in the pictures (except the doll's dress & accessories)
Your doll will be shipped in discreet, unidentifiable packaging, your privacy is protected
Order will be shipped out within 5 working days after receipt of your payment, Your doll will be newly made by factory after your purchase, it is brand new and fresh!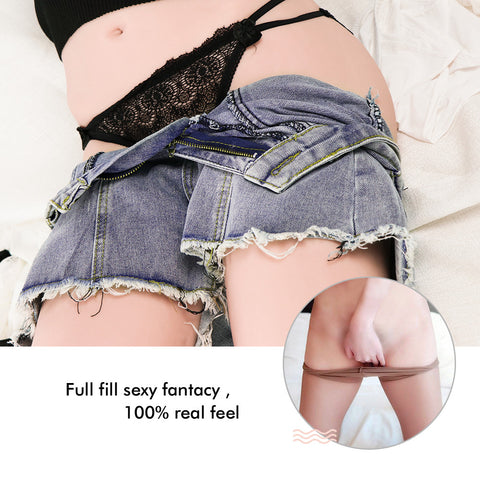 Our Services
PronMagic Order Timeline
Longest Time(Shipping From Factory Warehouse)
Our dolls & toys are quality certified
THE BEST ADULT TOY ONLINE STORE - SEX TOYS AT PRONMAGIC
PronMagic is an online toy store that provides sex products for women, men, non-binary individuals and couples.

We believe in taking time to take care of our own needs in our daily work, and we hope you can join our mission! Our goal is to develop the space between sexual health and lifestyle.